Cybercriminal Activity
is one of The Biggest Challenges that Humanity will face in the next two decades
76% Of Cyber-Attacks
are Financially Motivated
Information Loss
is the most expensive component of a cyber-attack, with 43% Of Costs Involved In It
Phishing Attacks
have affected around 76% Of Businesses, in the Last Year
Reliable Cyber Security Company in Qatar
Seniors IT is your trusted advisor and cybersecurity consultant in Jordan, Qatar, and Saudi Arabia with 13 Years of experience in the cybersecurity field, Seniors IT provides comprehensive cybersecurity solutions & services whether on level of Networks, Data, Applications, Users as well as on Cloud bases.
Seniors IT brings the best cybersecurity technologies to the region and helps customers to meet their compliance and next-generation threats protection requirements.
Tech & Pre-sales Certificates

Attack Simulation Based Assessments


Security Consulting Services

Security Testing Services

Banking Security Assessments

Infrastructure Security Assessments
We partner with some of the most respected and innovative cyber security technology vendors in the industry to provide you the kind of exceptional Cyber security solutions your organization deserves.

kaspersky
Kaspersky Lab is a global cybersecurity company.

Palo Alto Networks
They are the global cybersecurity leader.

Acronis
Acronis sets the standard for cyber protection and hybrid cloud storage.

Tenable Networks
The #1 vulnerability assessment solution.

KnowBe4
KnowBe4 is the world's largest security awareness training and simulated phishing platform that helps you manage the ongoing problem of social engineering.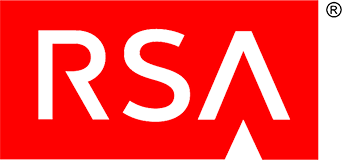 RSA
Get a clear understanding of digital risk and how RSA helps manage it.

McAfee
McAfee security platforms make your products work as one.